We at Eatfit247 are extremely satisfied with the services provided by Muskmelon. The staff is very professional and creative. It is not just another digital company whose only job is to post on the social media. They make sure that the customers are engaged and the SMEs get the business that they want. We love the data insights that they give us and point us in the right direction. I (Himanshu Shah - Managing Director @ eatfit247.com) highly recommend Muskmelon for your day to day social media digital marketing.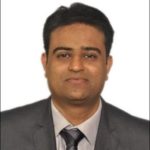 Himanshu Shah
Managing Director, Eatfit24/7
Social Media - Such a casual word now a days. However, you always need professionals to handle it if you really want to make an impact. We looked at many professional profiles, some were good at work but charged a bomb or some were really really reasonable but work was really really OK! In that search we found you guys "Muskmelons". Work with Passion, is what we were looking at and you both (Parth & Akshaya) are full of passion for what you do. Explaining things was sooo easy coz your study and research was so good! You always gave an extra edge to all the creatives, write-ups, ideas & information for all that you made for #Kalakrruti and mainly all in our budget! You guys are BEST IN BUSINESS & never lose this passion! Love to see how you guys work on every single creatives & how u have ideas always loaded & pouring! Reel-On Chemistry & Muskmelon Digital has a long way to gooooo! You guys are in business to make it huge! Loads of good luck to you both & both your babies!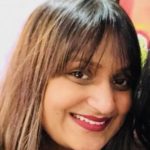 Rinnku R. Savla
Kalakrruti Holidays
I have been working closely with Parth and Akshaya (Muskmelon Digital) for my website for the last one year. Intially I was a bit sceptical as they were relatively young and new to this arena, but I was pleasantly surprised to see how these two are complete professionals to the core when it to comes to work and I must confess I am extremely happy with the overall execution, it has been excellent. They helped me craft a vision for my website & worked ceaselessly to give shape to my website: not only did they stick to timelines but they also exhibited great sensibilities from an aesthetics perspective while helping me select a template and working on small details. I have cherished our partnership over this one year and seen it grow through constant inputs on how we could better the overall delivery. I wish Both Parth & Akshaya the very best & would recommend them to all. Best of luck!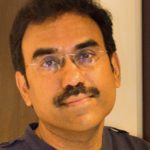 Aniyan Nair
www.aniyannair.com
I got my letterhead and visiting card designed from them and I couldn't be more happy and satisfied. The Muskmelon Digital team is very professional and promising. I highly recommend them to everyone and wish them good luck.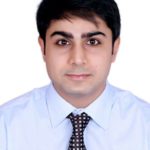 Dr. Karan B. Bhanushali