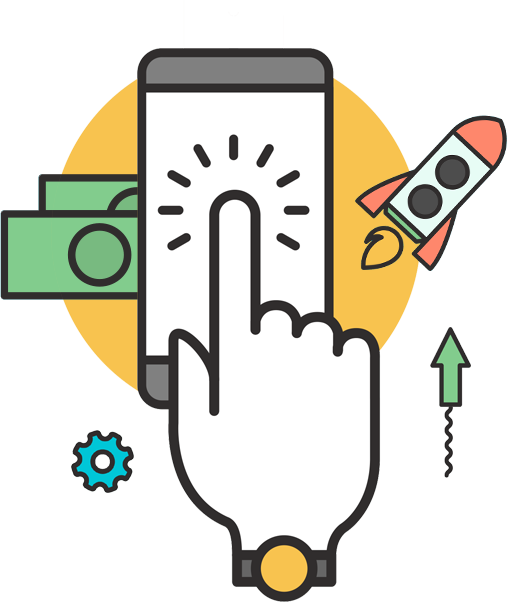 Pay Per Click Marketing (Google AdWords)
We know how difficult it becomes to handle a Google Adwords account. Our team loves such challenges. Every AdWords manager in our team is certified by Google.
AdWords Account Management
Keyword Optimisation
Removal of Negative Keywords
Relevant Traffic on your Website
Lead Generation
Maintenance of Quality Score
Great Return on Investment
Video advertising enables the advertisers to connect with prospective customers/clients by showing them visually appealing audio visuals. YouTube ads is one of our USPs. Our partner company Reel-On Chemistry produces videos and we make them reach to the right audience.
Visit Reel-On Chemistry's Website.
Remarketing
Remarking is an amazing way to connect with all those people who have visited your website even once. Someone left items in their cart and didn't complete the purchase? No problem, we can show them the products again with Remarketing techniques.
Social Advertising
We make your ads reach to the right audience by precisely targeting your TG. Facebook Ads, LinkedIn Ads, Twitter Ads and Instagram Ads are all a part of this. A lot of relevant leads can be generated through social advertising.
Search and Display Advertising
Management of Google Search Campaigns and Ads on the Google Display Network.
Social Advertising Projects
Successful Social Remarketings
Successful PPC Remarketings
Let's get started, tell us about your business!